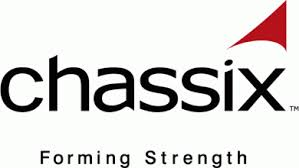 Manufacturing Engineering Technical Supervisor
Shelbyville, TN
Share This Job
Job Description
Chassix was formed through the integration of the Diversified Machine, Inc. (DMI) and SMW, LLC (SMW) businesses. The company is now the industry's largest single integrated resource for high-quality, precision chassis casting and machining solutions, with manufacturing capabilities in every key region of the world.
They provide high-quality design, engineering, machining, and assembly of aluminum and ductile iron castings. By leveraging regional production in North America, South America, Europe and China, Chassix is able to respond quickly and cost-effectively to automakers' casting and machining needs around the world.
Additionally, Chassix is one of the only chassis casting and machining suppliers to offer in-house, full-service solutions including:
24-hour design via their globally integrated design and engineering centers
Black-box design capabilities
In-house testing, analysis, and repair
The Technical Supervisor will oversee and delegate a team to ensure safety, timely and quality procedures are being followed in order to execute technical work in an environment that works at a face pace. Little travel required to multiple company locations.
RESPONSIBILITIES
Manages and delegates Manufacturing Technicians
Manages and oversees to Supply Store and Tool Crib
Monitors tools and supplies
Assigns parts that need to be supervised
Meets with Engineering & Maintenance Manager for new contracts and industrial solutions for new jobs
Meets and communicates with Tool Vendors for new tools and improvement
Cuts cost on existing projects through improvements without jeopardizing quality
Improves tooling and life cycles to minimize cost and maximize value
Studies solutions for potential or new tasks
Approves new tool fixture drawings and dimensions for current machines
Programs existing machines with new tasks
Designs prototype fixtures through 3-D Direct Modeling
Communicates with Design Engineers and Programmers for prototypes and hires
Programs the new machines for their task
Publish monthly perishable tooling cost analysis report into Excel for costs of what was spent per piece
Reports major issues with Quality and Production to Supervisors
Files purchase requests
Generates weekly Action Item List for Technicians to take on tasks independently, help with forecasting and scheduling
Skills/Requirements
High school diploma or general education degree (GED)
Machining experience within a production environment is required
Supervisory experience is required
Experience in general testing equipment standards and procedures
Must have previous programming and 3-D modeling experience
Proficient in Microsoft Excel, CAD, 3-D Direct Modeling and Key Creator
Effective Organization, Prioritization, Time Management, & Project Management skills
Strong motivation & team building skills