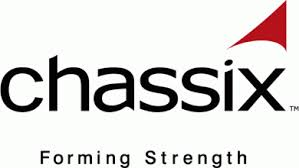 CAE Engineer
Southfield, MI - Corporate HQ
Share This Job
Job Description
Purpose: To develop 3 dimensional computer mesh models, set up and run linear and non-linear stress simulations, extract load cases and determine cycle counts, and analyze and report findings to drive product design in accordance with corporate and customer schedules and standards.
Essential Duties:
Analysis preparation, set up, review, and reporting supporting new business opportunities, launch support and continuous improvement activities.
Extensive knowledge of automotive dynamics and component function.
General knowledge of customer engineering standards.
Mesh model generation and modification to match CAD 3D model.
Simulation and analysis for stress, fatigue, and life cycle.
Experience using topology & shape optimization tools. (Optistruct, Tosca/ATOM)
Provide design guidance based on simulation outcome. (FEA driven designs)
Develop processes and solutions to improve durability, strength, stiffness of components
Update CAD geometry as needed.
Program follow through and follow up.
• General knowledge in component development (DFA & DFM).
• General knowledge of the metal casting and machining processes.
• Direct collaboration with Designer and pro-active product development.
• Engineering conflicts and options are to be promptly presented to the Program Engineer.
• Drive design through report and consultation.
Innovation.
• Applicable knowledge of a major analysis tools used in the automotive industry.
Skills/Requirements
Skills
Communication
Mechanical Aptitude
Time Management
Organization
Risk Management
Conflict/opportunity resolution
Interpersonal
Priority Setting & Decision Making
Traits
Logical / Analytical
Creative
Flexible / Open Minded
Proactive/ Initiative
Detail / Results Oriented
Professional
Team Player
Assertive
Customer Focused
Dynamic
Education / Skill / Experience Requirements:
Minimum bachelor's Degree in Mechanical Engineering.
Proficiency in the primary CAE systems: Hyperworks, Abaqus, nCode, NASTRAN, CFD.
Proficiency in one CAE System: NX or Catia
Proficiency in Office applications: Word, Excel, Powerpoint, Outlook