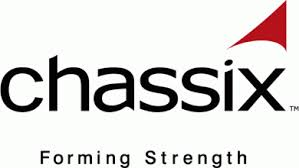 Assistant Controller
Columbus, GA Foundry
Share This Job
Job Description
Chassix was formed through the integration of the Diversified Machine, Inc. (DMI) and SMW, LLC (SMW) businesses. The company is now the industry's largest single integrated resource for high-quality, precision chassis casting, and machining solutions, with manufacturing capabilities in every key region of the world.
We provide high-quality design, engineering, machining, and assembly of aluminum and ductile iron castings. Leveraging regional production in North America, South America, Europe and China, Chassix is able to respond quickly and cost-effectively to automakers' casting and machining needs around the world.
Additionally, Chassix is one of the only chassis casting and machining suppliers to offer in-house, full-service solutions including:
24-hour design via their globally integrated design and engineering centers
Black-box design capabilities
In-house testing, analysis and repair
The Assistant Controller will assist in directing the Plant's accounting functions. These functions include establishing and maintaining the organization's accounting principles, practices, and procedures. The Assistant Controller will also be responsible for assisting in the preparation and evaluation of budgets and other financial operating and sales reports, and to present findings and recommendations to leadership. This is a hands-on role that works closely with manufacturing and is able to connect financial transactions/reporting to actual results of the business.
RESPONSIBILITIES
Hands on general ledger management
Complete financial statements including, but not limited to balance sheets, statements of profit and loss, statements of cash flows, and statement of retained earnings
Maintain mechanisms preventing inaccuracies in accounting statements
Ensure internal controls and policies are maintained
Create/prepare annual plan and quarterly forecast for front line leadership
Ability to communicate with non-finance team members and translate key concepts to help our team learn
Daily & weekly key measure reporting
Monthly close reporting and inventory reconciliation
Bank reconciliations / quarterly reporting
Fixed Asset tracking / CIP management
Cash Flow forecasting
Property tax filing and abatement work, as needed
Prepare timely and accurate financial statements, analyses, and forecasts using thorough knowledge of business operations to make recommendations for continuous improvement
Monitor and control audits and tax matters
Skills/Requirements
Bachelor's degree in Accounting, Business, Entrepreneurship, or related field
2-3 years accounting experience preferably in a manufacturing environment