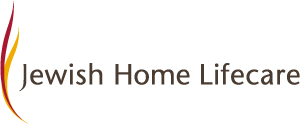 Senior Accountant* - 006903
JHL Manhattan Division
Share This Job
Job Description
SENIOR ACCOUNTANT, GRANTS The Senior Accountant will work directly with the Development Department and report to the Accounting Manager and Director of Finance. The primary focus of the position is the reporting and maintenance of all gransts and funds for the organization. Duties and Responsibilities: *Review salaries and OTPS expenses for grants/funds monthly. *Prepare monthly statement of Income & Expense based on general ledger reports for grants and funds for nursing homes and affiliated companies. *Assist in preparation of pledge schedule to ensure that all new pledges are recorded and donations are applied to proper pledges. *Review pledges received from Development and obtain approval from Director of Finance prior to posting to general ledger. *Prepare bank reconcilliations, account analysis and monthly journal entries for genearl ledgers. *Responsible for reviewing all charitable donations to ensure that the funds are allocated properly and recorded on a timely basis. Reconcile with Development department on a monthly basis. *Posts weekly and reconciles monthly the donation cash receipts for all applicable entities. *Prepare donation deposits on a timely basis. Process all credit card and PayPal donations. *Prepares Federal, State & City grant application forms for various agencies as needed and reviews forms prepared by other staff members throughout the system prior to submission. *Meet with Administrators, Dept. Heads and staff with grant responsibiliteis on a regular basis to review expenditures and annual projections. *Prepares work papers and analysis for auditors year end and works closely with them. *Prepares various schedules and worksheets for annual cost report. *Performs other related duties and projects as required.
Skills/Requirements
BS Degree in Accounting or equivalent experience and 5 years experience in a not-for-profit organization.
Knowledge of Lawson Software packages preferred
Knowledge and experience in General Accounting Principles required.
Excellent communication skills and ability to work independently expected.