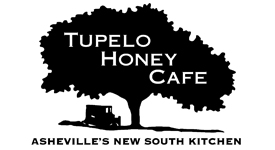 Training Specalist
The Hive - Asheville, NC
Share This Job
Job Description
Tupelo Honey Cafe is seeking an experienced Training Professional to join the buzz at our "Hive" corporate team. The Training Specialist will report to the Human Resources Director and will be responsible for developing, presenting, and maintain up-to-date training materials with a specific focus on top-tier management including General Managers, Chef de Cuisine, and Hive staff.

PRIMARY RESPONSIBILITIES

Training Specialist:

Direct the development of a comprehensive training strategy, methodology, programs and curriculum for management opportunity, employee development and technical training
Works with senior staff to build meaningful learning modules meant to enhance business knowledge, management skills and financial acumen.
Proficiently delivers classroom and on-site training to top tier management and other senior groups in a variety of formats.
Schedules and coordinates logistics of training classes and learning events.
Develops annual training calendar of events and effectively communicates and informs employees of training opportunities.
Creates program resources, job aids and other developmental tools, including content for study manuals and hand-out materials.
Provides stores and The Hive with a New Hire Orientation outline to effectively ensure all team members understand basic company policies, procedures, and overall cultural position.
Works closely with Human Resources Director to monitor learning needs of future and existing General Managers in order to identify learning needs and target learning objectives
Researches external learning resources, such as subject matter experts and keynote speakers, educational retreats and programs, etc. to enhance breadth of training offerings and store-level retention.
Maintain a database detailing employee training dates, types of training, qualification and recertification dates
Communicates individual training progress to the HR Director and Operations Team.
Manages the fast-track General Manager program— budget, learning objectives, and overall development. Ensuring that newly promoted General Managers are equipped for their role.
Develops training metrics and core competencies to be used in the assessment of raises, promotions, and to identify high-potential employees
Skills/Requirements
Bachelor or Associates degree in Adult Education, Organizational Development, Organizational Psychology, Training & Development
Demonstrated knowledge of adult learning principles, behavioral effectiveness skills and organizational development strategies
Two or more years of experience coordinating and conducting training and/or developing curricula in a complex organization serving diverse constituencies.
Demonstrated ability to make successful presentations, with ability to engage audience and manage both small and large group dynamics.
Significant experience facilitating and delivering training to both small and large groups on a variety of topics, concepts, applications and initiatives by conducting demonstrations, presentations, group meetings, and other activities.
Desire to participant in a start-up environment that is fast-paced, growing, and challenging
Ability to travel 10-15 hours per month. More frequently, as required by store openings.
PHYSICAL REQUIREMENTS
Ability to reach, bend, stoop and lift up to 45 lbs.