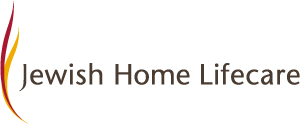 Physical Therapy Supervisor*
JHL Manhattan Division
Share This Job
Job Description
* 1. Seeks and maintains good communication with professionals and non-professional personnel, volunteers, etc.
* 2. Supervises functions of the Physical Therapy Dept. on behalf of the Residents/Patients, the staff, and the health care program.
* 3. Assigns tasks to other staff, consistent with their education, and past experience, to allow himself/herself to do a higher level of professional responsibility and supervision of all physical therapy treatments and personnel assigned to the Physical Therapy Dept.
* 4. Confers with the Director and/or designate, Medical Director, and Physiatrist to develop, apply and evaluate standards for the Physical Therapy Department (i.e. materials, personnel, schedules, resident/patient treatment, and personal problems of the staff and residents/patients).
* 5. Establishes schedules and routines with other departments to expedite effective environmental management for resident/patient care.
* 6. Participates in educational programs and orients new employees, students, and volunteers assigned to the Physical Therapy Dept.
* 7. Evaluates physical disability to residents/patients and reports on it.
* 8. Treats residents/patients with disabilities, disorders, and injuries to relieve pain, develop or restore function, and maintain maximum performance using physical means, such as exercise, massage, heat, water, light and electricity, as prescribed by the Physician.
* 9. Directs residents/patients in care and use of wheelchairs, canes, braces, crutches, and prosthetic and orthotic devices.
* 10. Maintains records of treatments given and resident's/patient's response and progress.
* 11. Collaborates cooperatively with physicians and other medical staff.
* 12. Helps residents/patients to attain the highest possible levels of physical, mental, and social independence.
* 13. May instruct students, interns, and nurses in methods and objectives of physical therapy.
* 14. Consults with Occupational Therapy to coordinate, when necessary, therapeutic programs for individual Residents/Patients.
15. Performs all related duties as required.
Skills/Requirements
Bachelors Degree required.
Current NY State License required.
Previous geriatric experience preferred.
Previous superviory experience appreciated but not required